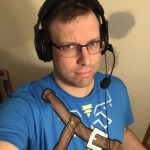 When I first started DJing, I had to carry a binder of 1000 CDs and I still ran the risk that I couldn't play every song I could think of or miss a request. Now I carry a laptop with unlimited access to virtually any song.
If you need entertainment for a party, dance music for a wedding, or just something to set the mood for an event, I can do it.
Rates are negotiable, and can scale with the size of the crowd.
Want to listen to a sample? Listen to my most recent mixtape! or the Hip Hop Mix Tape
Email: ZacShipley@gmail.com or call 414-622-0374 to talk to me about your next event.