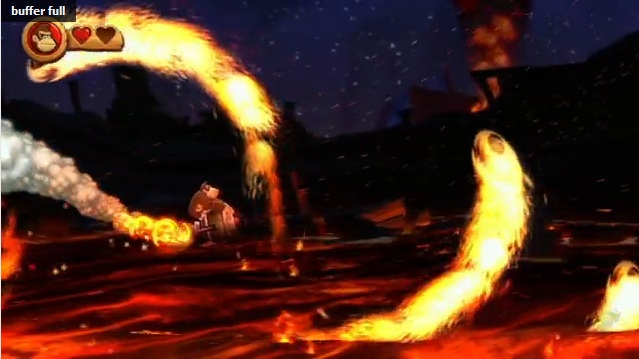 I'm not sure who's idea it was for the rocket barrel levels on Donkey Kong Country Returns, or who designed the levels.
But I hope something bad happened to them. Not like they die or get hurt. Like they loose their car keys for a day. Or they get mud splashed on them as they walk down the street. Or a bug flies in their drink and now they have to throw it out and get another.
A major annoyance in an otherwise good day, if you catch my drift.
I did complete DKCR last night and am pretty satisfied. except for the 30 lives I'd dump into rocket levels.