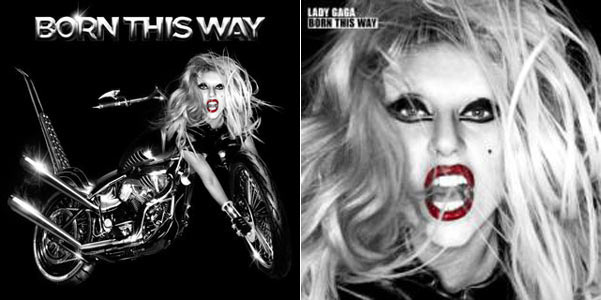 So Amazon MP3 had a nice deal on Born This Way by Lady Gaga. I'm not a huge fan, but after her SNL performance this weekend and seeing the whole album was only a dollar, I thought I'd go ahead and try it out.
Amazon recently launched their "cloud player" which allows you to store 20 GB worth of music you can play from your computer or your phone or whatever. I was given the option to download the files once (as I've always done) or use the "cloud player" and always have it be there to backup my songs. Ok, I check to put in the cloud. Only the track "Hair" showed up. What the H?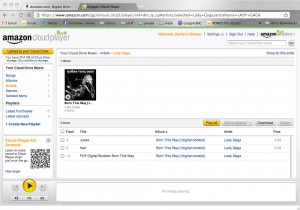 I refeshed. Now I got "Hair" and the digital booklet and the song "Judas" which seemed ironically appropriate.
But nothing from the rest of the album. That was 5 hours ago. I've emailed Amazon twice. I've reached out to their twitter account. No help yet, but they do promise a response "within 12 hours" which I think is a little excessive considering the massive customer support them they no doubt employ.


More than anything, I'm just shocked that I'm stuck here doing this. Any other time I've bought from amazon mp3, I've been listening to the first track before the album finishes downloading, and its on my ipod in 5 minutes. I chose an option that should have taken no time, and I am helpless to do anything.
I guess the biggest problem is that I only have the option to download those 2 songs. I can't go back and download the whole album and forget this cloud mess ever happened. Amazon is holding on to my dollar, which isn't much, but I was promised a product I was not given. This is a problem of the digital era I hadn't considered, that I could buy something and it immediately not work.
The worst part is, I thought I'd add a coda to this post that included a screen grab of me download the thing I legally purchased from The Pirate Bay, but the infamous website doesn't appear to be working right now. I'm sitting in silence.
Update: I have received an email from Amazon support, which reads as follows.
I'm very sorry about the issues you've experienced with the download of "Born This Way [+digital booklet] by Lady Gaga." Due to an extremely high volume of orders, it's taking longer than expected for your music to be available in Cloud Drive and Cloud Player.

I've looked into your account and verified your order has completed successfully and will be available for download and playback shortly.

We appreciate your patience and understanding regarding this matter.
I suppose there is a reason for this, but I wish I had anticipated the problem before I opted for Cloud Player. Hopefully this is one of those situations where a company learns from a problem and then it never happens again.